Travel Writing Panels and Channels
The annual British Columbia Association of Travel Writers (BCATW) Symposium 2016, 'British Columbia: Too Beautiful for Words' started with a tour of the New Westminster Museum & Archives.
Simon Fraser spoke to me (well, it was his photo and a quote).   His journals are the first account of the Fraser River Valley.  A 'place where the river divides into several channels.'  
On Mon., May 30, 1808, Simon writes,  "The country all along is charming, & apparently well inhabited; having seen a large number of houses. At 6 we put to shore at a large house; found a cache of fish. After taking a few salmons and leaving the value we secured the rest for the owners."
And now, 200 years later, 'British Columbia: Too Beautiful for Words'  paneled those channels at New Westminster's Anvil Centre on Simon's beloved Fraser River.
Industry Panel:  Paula Amos of the Aboriginal Tourism Association of BC, Heather McEachen of Tourism Vancouver Island and Laura Kittmer of the BC Wine Institute.
Aboriginal Tourism highlights twenty new fishing lodges on the coast.
Boston Bar, inland on the Fraser River, boasts a bannock and soapberry experience.  Take the full Cultural Journey.
Writers can contact the regional office for events like the Comox Shellfish Festival in June, or with Tourism Victoria, 'The Drum is Calling' in Vancouver for an eleven-day festival in 2017 as part of Canada's 150th.  Of the 150 experiences for millennials, eight are aboriginal, and Destinations BC is on it.
With Destination BC, they share info and budget, so if you have an assignment, fill out the media profile and get in their data base, especially if your market falls within BC, AB or Washington State.  Use their image bank with accreditation.  Your social media platform is looked at on a case-to-case basis but should show your reach.  Give Heather three to four weeks lead time and ten days minimum for ferries.
These three industry players share the same targets and media fill-outs.  Wineries are open through the wintertime.  One example is a ski-cation with Olympian, Nancy Greene-Raine at Sun Peaks. Seasonally, it might be snowshoeing and wine, or (in warmer climes and vines) yoga in the vineyards.  Check out winebc.org or winebc.com for their image bank.
The day unfolded with eleven-sponsor spotlights, and 30 draw prizes from over 20 donors channeled in.
Prizes Channel

:  Super Fly Ziplines (ten zips for contest winners), Wild Rice Restaurant, wineries such as Gray Monk, Black Cloud, Larch Hills, and The Wine Institute; Capilano Suspension Bridge, el santo, Science World, the Osoyoos Desert Society, Sewell's Marina, Scandinave Spa, Opus, Royal BC Museum, Manning Park Resort, The Butchart Gardens, EdgeCeptional Catering and a grand prize from Kokanee Springs Resort in the West Kootenays (golf and adventure).
New Sponsors' Channel

: Forbidden Vancouver, Margo Polo, Britannia Mine Museum, Taste Vancouver, Cedar Creek Estate Winery, Tourism Golden, and the Wickaninnish Inn
Returning Sponsors' Channel:  Salt Spring Island, Lotus Land Tours, Bestway Tours & Safaris, Destinos Enterprises.
Thanks to sponsors who donated prizes such as Peg Steley of Margo Polo

and THE DRESS; Britannia Mines, Forbidden, and Taste Vancouver, The Wickaninnish Inn, Cedar Creek, with many sponsors and donors suggesting  future FAMs (familiarization tours) and Meetups.  Stay tuned to bcatw.org channels.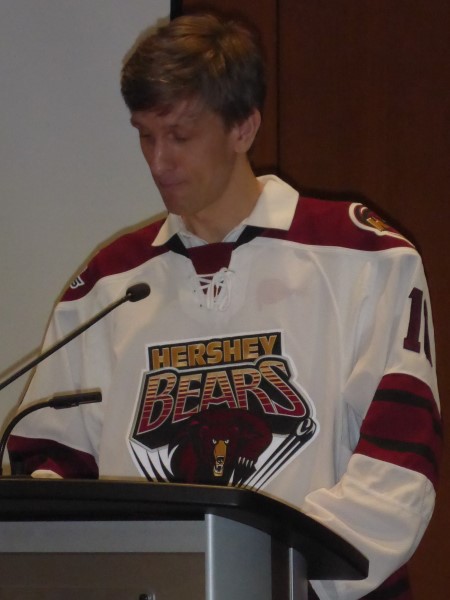 https://youtu.be/fcj0h4YkRUc  (part one) https://youtu.be/xxSjioJEGK8  (part two)
2.  Keynote Speaker Channel:
Lucas Aykroyd's Top Ten Tips:
Follow your dreams of freedom/fun/adventure: write what you care about
Write what's topical/special/why you/why relevant
Be original
Be opportunistic
Put yourself out there to editors and media outlets: go direct to source
Inject the personal touch (not necessarily the top 10): bring humour & quirkiness
Recycle ie sell reprints but also go back in your files: take copious notes
Act like a pro (& get treated like one)
Diversify
Focus on your craft (more than tooting your horn)
3.  Publishing Panel Channel:  Jennifer Elliott, Vancouver magazine, Brad Liski, My Passion Media, and Anicka Quin, Western Living magazine had  tips for aspiring BCATW writers.  The pitch session afterwards gave writers five minutes to pitch an idea, 1-on-1.  'How Will You Sell That Story'?
Writers put tips into practice in the pitch session.
Travel writers spawned travel writing ideas in the channels & panels of the BCATW, 'British Columbia: Too Beautiful for Words' Symposium 2016.
Simon says, 'Do this, do that' which we might 'explore'.
Joan Boxall is a travel writer and blogger.  
Check out her environmental poetry: https://www.youtube.com/user/joanboxall
Subscribe to her post.  Yes, this one!
Follow her on Twitter @corkyjoan.